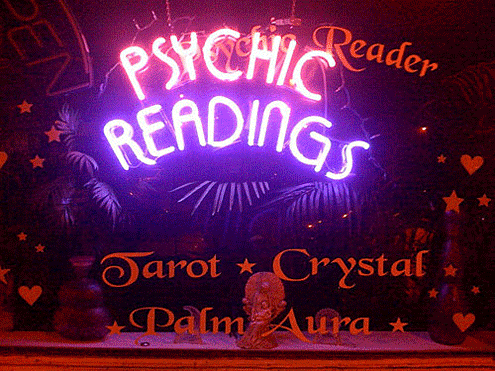 Services include : Tarot readings, clairvoyant readings, investigative mediumship, house/property cleansings, chakra opening, dream interpretation, auric color healings, Goddess readings, remote viewing, spiritual cleanses, life coaching, and medical intuition/healing energy work.
I also make OOAK jewelry: "Healing" jewelry using natural stones and crystals, and unique jewelry utilizes vintage beads and parts.
*REFERENCES available upon request
*TO MAKE AN APPOINTMENT :
OR
EMAIL - Just click the link below :
*Be sure to check out my YouTube channel
CROWNLOTUS W RENEE' B.
I'm always coming up with fun & creative ways to utilize my abilities. I've been doing weekly and "timeless" card readings, some based on your Zodiac sun sign. Be sure to SUBSCRIBE and SHARE my videos with friends!
Go to https://www.youtube.com/channel/UCjvCHY6So0KM04Zz2PKS7ug
Hello, and welcome to my website! My name is Renee', and I am the proprietor of Aurascope Healing. Call me a "Feeler, helper, and healer." I have been psychic and empathic all of my life.
Generally, I am what would be called a psychic, medium, & "healer"/lightworker. I have been this way since birth. Because of my abilities and curiosities about them, I started studying parapsychology, astrology, theology, the paranormal, alternative healing methods, and similar subjects as a teenager, in the 1980's. Over the years I have worked toward mastering my skills.
I have successfully read Tarot cards for 30 years. The cards are definitely my favorite divination tool, and I use them with most of my readings. One deck that I use was purchased in 1989, and it is my absolute "go-to" deck! These cards are like old friends, who always tell it like it is! Over the years I have collected decks that I love because of their artwork as well as the energy or impact that I feel when handling them. They are all accurate and reliable tools that I use for divination.
There are lots of terms I could use to describe what I do (clairvoyancy, precognition, etc.) but I have always preferred to make things as understandable as possible. In a nutshell: I am able to see the past, present, and future in more than one realm (or dimension or whatever you want to call it).
I have helped several people with my medical intuition & energy healing, such as: seeing the start of a cancerous mass in a specific body part, reducing symptoms of thyroid conditions, predicting heart problems if no change is made, etc. Many clients claim that their lives have been changed and even possibly saved by coming to see me. I remind them, and you, that my abilities come from a higher source. I am just a vessel for them.
I am able to perform what is deemed "remote viewing" and can do detailed readings from anywhere, at any time. This includes spirit channeling, Tarot, and specialty readings. When I do my healing energy work (which is somewhat similar to Reiki, Qi Gong, and Healing Touch) on someone who is not with me in-person, this is called "distance healing." ENERGY HAS NO LIMITS! All I need is a name, location, and/or photograph - some connection to focus on. Many clients have been extremely satisfied with my readings done via email, telephone, or Skype, but of course I offer in-person readings as well. I am willing to travel: I will come to YOU - at no charge - if you are within 35 miles of Porter County, Indiana. Contact me for more information (CONTACT tab above).
My email readings are NEVER automatic or automated or done beforehand. I pay attention to each and every client, with the ultimate goal of conveying high truths in a very gentle and caring manner. Furthermore, I never search the client's name on Google or Facebook or anything else. I am not many things, and I am others, but the one thing I highly value about myself is my honesty. And besides, I like being validated! So why would I "cheat"? There is no satisfaction in that, for me! Zero.
One of my most popular readings is the Past Life Reading. I have done Past Life Readings for people all over the globe - USA, United Kingdom, Finland, Australia, Canada. etc. By delving into your past lives, you begin to understand why you are the way you are, why certain people are so familiar to you, what lessons have been and need to be learned. It is a very interesting and insightful reading, to both myself and the client. I learn a little bit from every reading I do.
Along with my Healing Energy Work, I also work to balance Chakras & Auras, and can advise clients as to what body parts or organs are in danger of damage or illness. The three (Chakras, Auras, and physical body) definitely work together, so if one is out-of-whack, chances are that the others are, too. All of my advice is given as straightforward as possible. I know that this stuff is a bit "out there" for a lot of you, and I am certainly not going to make it any more difficult to understand! A basic analysis and a direct line of advice for you are my goals.
Overall, when it's all said and done, my goal is to help others, using the abilities and tools that are available to me. Perhaps you don't know exactly what you want, or need? Send me a message! I'll take some time to focus on you & will make a suggestion. Just click on the CONTACT tab at the top of this page.
I am proud to be listed as a top psychic in Indiana on the Best USA Psychics website:
My "sister" shop (CrownLotus) is located on Etsy.com, and features my handmade "healing" jewelry as well as most services.
COMMISSION ME TO MAKE YOU A CUSTOM PIECE of "HEALING" JEWELRY
Feeling confused, weak, or simply off-kilter? Trying to break old patterns? Wanting to try an ancient, alternative healing method?
My healing gemstone jewelry could be just the thing to add to your wellness routine!
What stones would most benefit YOU at this time?
I can help to answer that question, and together we can create something not only beautiful but beneficial for you!
CONTACT me and let's get started!
***All of my jewelry is unique and one-of-a-kind; I never make an exact piece more than once. Your specially-made necklace, bracelet, earrings, or anklet will be yours alone, made especially for YOU.
Check out my ZODIAC BRACELETS!
Each features thirteen specific stones for that Zodiac sign:
Various handmade necklace sets, featuring healing gemstones.
Lots of simple stone necklaces as well, on cords or chains. Which stones do YOU feel most drawn to?
Email me if interested, and be sure to check out the jewelry listed in my Etsy shop:
Various gemstone bracelets and sets. I've got hundreds of gemstone beads, everything from Agate to Zoisite! Plus metal beads and charms.
All types of metal: Sterling, silver-plate, gold-plate, genuine copper, brass, gunmetal.
It was an awesome experience and I was honored to assist in assessing & cleansing the location.
My "five minutes of fame"! LOL
~~~~~~~~~~~~~~~~~~~~~~~~~~~~~~~~~~~~~~~~~~~~~~~~~~~~~~~~~~~~~~~~~~~~~~~~~~~~~~~~~~~~~~~~~~~~

Thanks so much for visiting my web page. Whether you are looking for a psychic, a medium, a Tarot or other type of reading, need guidance, or healing, Aurascope Healing is the place for you. Most readings are available via email, telephone, Skype, or in person. I am also willing to travel! What are you waiting for?
Questions about my services?
EMAIL ME [email protected]
I look forward to hearing from you!
/